Superior
In the dew of the garden with the olives and flowers, the residences consist of one bedroom, living room and bathroom.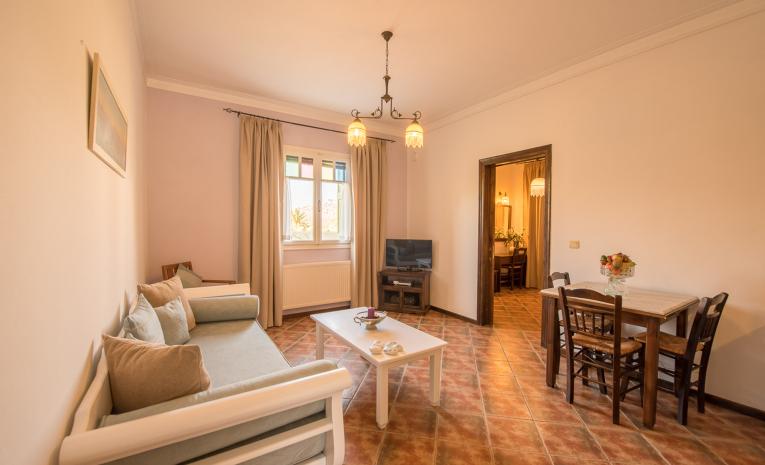 Relax in the courtyard near nature reading a book or listening to the birds.
Facilities: Air conditioning, satellite TV, free WiFi, CD player, washing machine, dishwasher, iron and ironing board, hairdryer, electric stove, toaster, coffee maker, kettle and all necessary utensils.